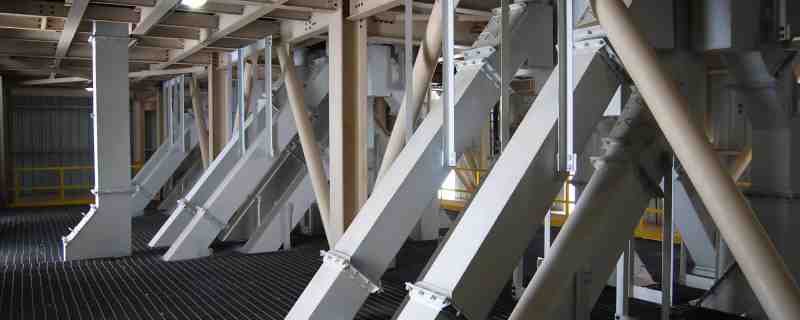 Image Slider 4
M.A.BIELSKI & ASSOCIATES
Any Equipment / Any Material
Image Slider 3
M.A.BIELSKI & ASSOCIATES
Plants Engineered
for Growth

Image Slider 2
M.A.BIELSKI & ASSOCIATES
Customized Layouts
& Flow Sheets

Image Slider 1
M.A.BIELSKI & ASSOCIATES
Chute Work Design
& Layout

Industrial Design and Engineering
Built on a strong foundation of plant design, structural engineering and process flow, M.A. Bielski & Associates, Inc., serves busy owners and manufacturers like you within the materials handling and processing industry. A focus on efficient process flow layouts and high-capacity plant engineering distinguishes our designs across the U.S. and parts of Canada, including:
Frac sand mining and processing
Hard rock mining
Sand and gravel plants
Coal slag processing
Ready-mix concrete plants
Mineral fine grinding, and more
Licensed Professional Engineers (P.E. or P.Eng.) work closely with your team for preliminary plant designs, process flow layouts, new equipment retrofits and also systems for conveying and efficient transit.
Gain an edge on approvals and scheduling with 3D modeling tools and presentations. Keep owners, designers and contractors on the same page.
M.A. Bielski & Associates, Inc., constantly strives to deliver exceptional design and engineering results by taking a practical approach and paying close attention to every detail. We want to assure every client that quality is our biggest priority.
With complete in-house design, process flow and structural engineering services, we offer licensed Professional Engineer credentials in 16 states (P.E.), as well as two Canadian provinces (P.Eng.)—an indication of our capabilities in this line of work. We also maintain MSHA Part 48 trained personnel on staff.
Memberships
We maintain memberships with:

Whether you have a greenfield site or want to retrofit an existing plant with new equipment, choose from any of the following design and engineering services, delivered on your schedule. Ask about our 3D modeling capabilities.
General Arrangements
Component Selection
Structural Design and Analysis
Structural and Fabrication Drawings
Footing Design and Analysis
Complete Specifications
See quick links below for specific services and completed project examples.